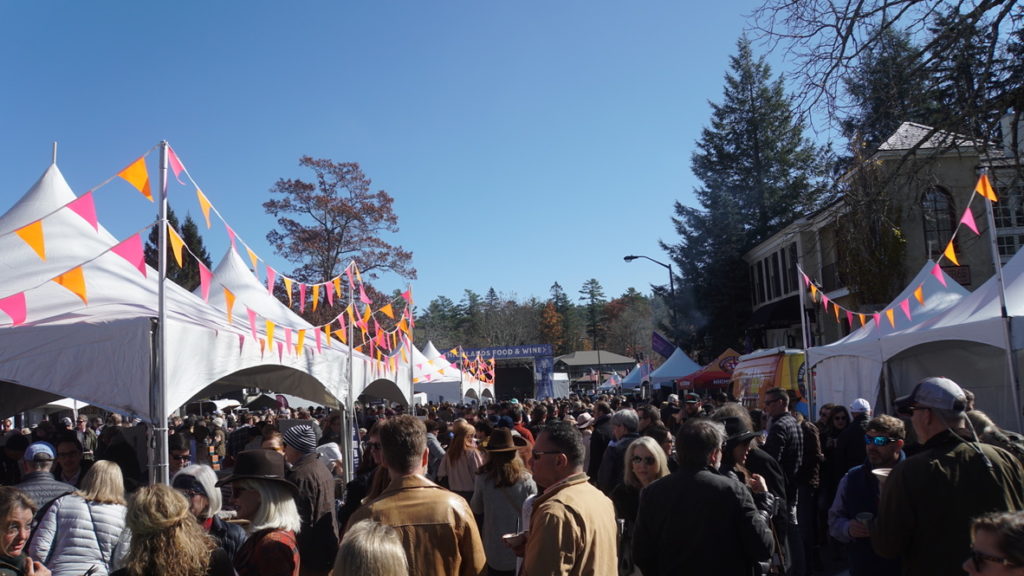 It was a glorious day in the mountains of Highlands, NC! Chilly air, clear skies, and spirits were flowing!
Even though it's called a "food and wine" festival, there were other options as well — beer, bourbon, gin, etc.
So, let's go through a few of the standouts from this year's Highlands Food & Wine Festival!
25 years old, based in nearby Asheville, NC, the Highlands Brewing Company was pouring four of their top sellers. I sampled two — the Pilsner and the Gaelic Ale.
The Pilsner (5.5% ABV) was as expected — clean, bright and totally drinkable! (I might have had a couple…) After the prior night's excesses at dinner, starting the day off with a refreshing Pilsner was a perfect starter!
Up next was the Gaelic Ale (5.5% ABV). It has more body than the Pilsner, but was still restrained in the use of hops — just the right amount to amp up the flavor and structure, but not enough to send your palette into an IPA-induced shock.
Two other beers were being served, which I didn't taste. They had a seasonal coffee porter, called Thunderstruck (5.8% ABV), as well as their "hoppy floral session" Daycation IPA (4.9% ABV). My palette hasn't quite recovered from a summer of IPA's, so I just passed on this one.
Overall though, I really enjoyed tasting a local brewer's beers and certainly appreciated their participation in the Festival.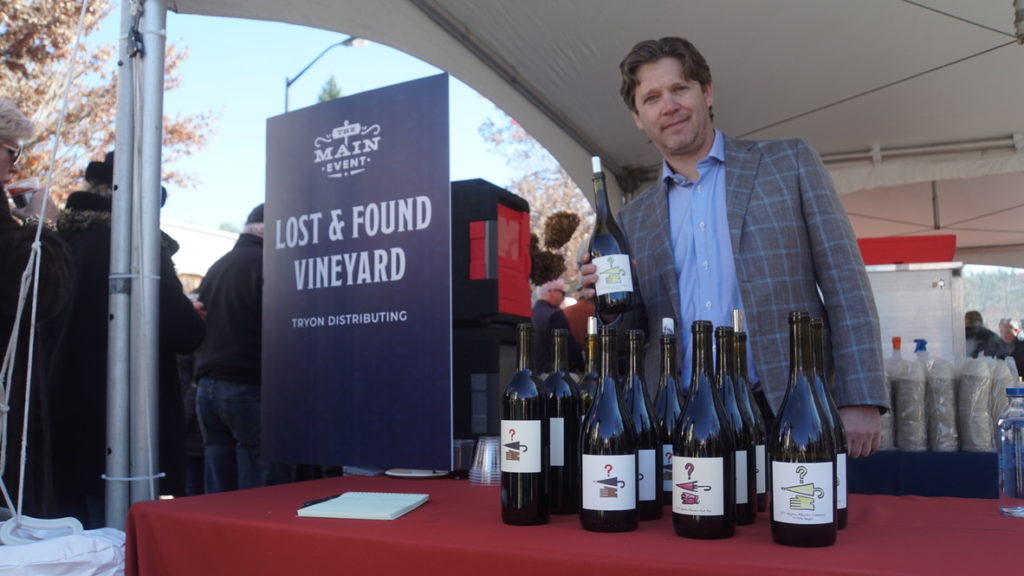 Look who we have here! Master Sommelier Geoff Kruth showing off his newest project, Lost & Found Wines.
When I was studying for my own Certified Somm exam, I listened to countless webinars hosted by Geoff, who is the Founder and President of Guildsomm, a nonprofit educational membership organization providing truly invaluable industry knowledge and insight about all things wine!
I had an opportunity to chat briefly with Geoff about his new project and he indicated that he's excited to be producing elegant, approachable and terrior-driven wines primarily from Sonoma and Napa counties.
Both the Sonoma Mountain and Russian River Valley Pinot Noirs were quite tasty. The one from Sonoma Mountain was finer and more feminine in style, very easy on the palette. As expected, the one from RRV has more "umph!" and could easily stand up to spicy and meaty dishes.
Well done, Geoff!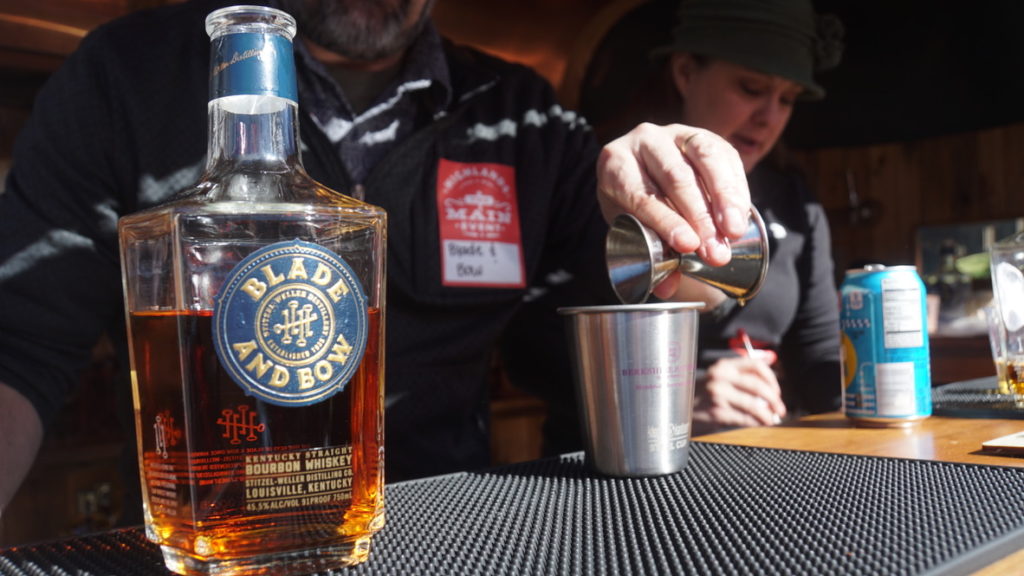 You had me at "New Fashioned"!
Their sign said they were pouring a "New Fashioned," their take on the classic cocktail, Old Fashioned. By incorporating club soda, they basically turned it into an Old Fashioned Spritzer, which for Festival drinking, was a delightful twist!
Blade & Bow's Kentucky Straight Bourbon Whiskey is crafted using a solera process — whereby younger whiskey is "mingled" each year with prior years. The result is a balanced and rich bourbon whiskey from Louisville, KY that could become our new house bourbon!
But you know what? They said they also have a 22-year old version, which I didn't get to taste! Not shocking that they'd not be pouring that one at a Festival… I would have never left!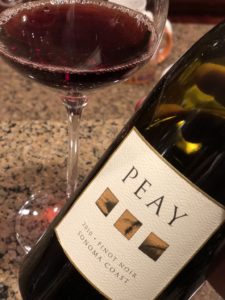 Not all wine is from the Festival itself! Lots of consumption happens off-site!
We've been a huge fan of Peay Vineyards for many years. I think we first met Andy Peay at the Atlanta High Museum Wine Auction, probably a decade ago. He's truly Sonoma Coast — as in, waaaaay out there on the coast!
Staying with our friends on the north side of Highlands, we were presented with choices of what to drink that night… you know, as we're getting ready for a full-on winemaker dinner! We saw this Peay, and that it had some age (2010 vintage), and jumped at the chance to taste it… well, drink it is more like it.
Sophisticated nose, floral (rose), slight earth, currant. On the palette, it's silky and mysterious — not at all pushy or overly structured. It's just right!